Welcome to Seaport Dermatology
About Our Clinic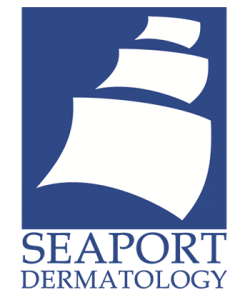 We are honored that you have chosen Seaport Dermatology & Mohs Surgery. We are a medical and
surgical dermatology practice specializing in Mohs Surgery for the treatment of skin cancer. Our
practice offers a full spectrum of medical and surgical dermatology services. Dr. John R. West is a
highly experienced board-certified dermatologist whose primary professional focus is the detection
and treatment of skin cancer. Dr. West is one of only a few surgeons in the New England area who is
fellowship-trained in Mohs Micrographic Surgery, the most effective treatment available for skin
cancer.
Our team has worked in the Adult and Pediatric Dermatology field for over 15 years. William Wray, MPAS is NCCPA certified and has specialized in Dermatology since 2001. In addition, Meghan Brunnock, MPA has experience that include prevention and treatment of skin cancer, acne, rosacea, eczema, contact dermatitis, psoriasis, hair loss, hidradenitis, and aging skin. It is our hope that you will feel confident and well cared for during every step of your experience with Seaport Dermatology – from your first contact with our knowledgeable and friendly front office to the care of our highly trained nursing staff. Dr. West and his entire team are dedicated to providing you excellent care and enjoyable, positive experience.